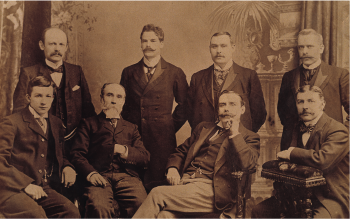 Charles 'Cheers' Wakefield 1899 - 1909 In March 1899, Charles 'Cheers' Wakefield founded CC Wakefield & Co Ltd, later to become Castrol. The Wakefield Lubricator, patented in the 1890's for lubricating the axlebox of steam locomotives, was invented. It is still in use today. The Wakefield Motor Oil 'Castrol brand' was registered i 1909.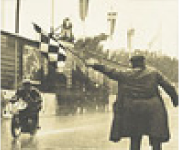 W. Handley rides to victory The 1920's Castrol 'R' helps flight pioneers Alcock and Brown for their first non-stop flight across the Atlantic. In 1925, M. Campbell sets a new World Land Speed record. W. Handley becomes the first rider to win two Isle of Man TT races in one week. Bentley win Le Mans in 1928 at an average speed of 69 mph.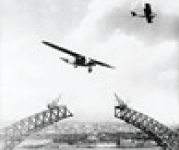 Amy Johnson Early 1930's The Wakefield Trophy award for World Land Speed Record holders, is commissioned by Charles Wakefield. Amy Johnson is the first woman to fly solo from England to Australia in 1930. Detergent-based 'Patent Castrol' for cleaner engines appears in 1935.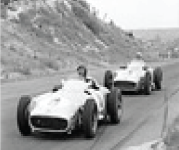 Mercedes Benz racing 1951 - 1960 Geoff Duke wins the 500cc World Championship for Norton at the Belgium GP in 1951. 2 years later, the first semi-synthetic racing motor oil, Castrol R20, is developed in partnership with Mercedes Benz.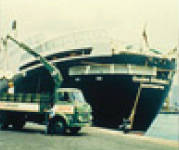 Queen Elizabeth II The Sixties The luxury liner Queen Elizabeth II is launched in 1967. In 1968, Castrol GTX, the first multigrade oil with a 20W/50 viscosity rating is launched. It is to become the most famous motor oil of all time. In the 1970 London to Mexico rally, 16 of the 23 finishers are lubricated by Castrol.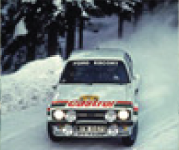 Bjorn Waldegard 1978 - 1983 Bjorn Waldegard wins the World Rally Drivers Championship in 1979. 1983 sees Nelson Piquet (Brabham BMW) winning the F1 Drivers Championship, Freddie Spencer (Honda) the 500cc World Title and Richard Noble setting a new World Land Speed Record (633 mph) in Thrust II.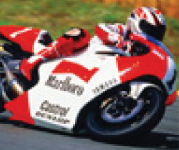 Wayne Rainey on Yamaha The early Nineties As in 1988, Jaguar completes the double by winning the Le Mans and Daytona 24 Hour races in 1993. Wayne Rainey wins his third World title on a Yamaha YZR500. The Toyota Castrol Team with Juha Kankkunen win both the Drivers' and the Manufacturers' titles in 1994.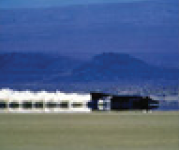 Thrust SSC 1996 & 1997 G Capellini is Formula One Powerboat World Champion for the fourth time in a row in 1996. In 1997, Andy Green in Thrust SSC sets a new World Land Speed Record at 763 mph (1227 kph), faster than the speed of sound. Jacques Villeneuve wins the F1 Drivers Championship, and Williams the Constructors.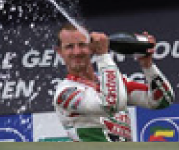 Colin Edwards celebrating 1999 & into the 21st Century We celebrate 100 years. The new century sees C. Edwards winning the World Superbike Championship on a Honda VTR1000 SP-1. In 2001, G. Capellini becomes a speedboating legend winning his sixth title. Teams using Castrol win 5 World Championships, including a tenth title for drag racer J. Force.